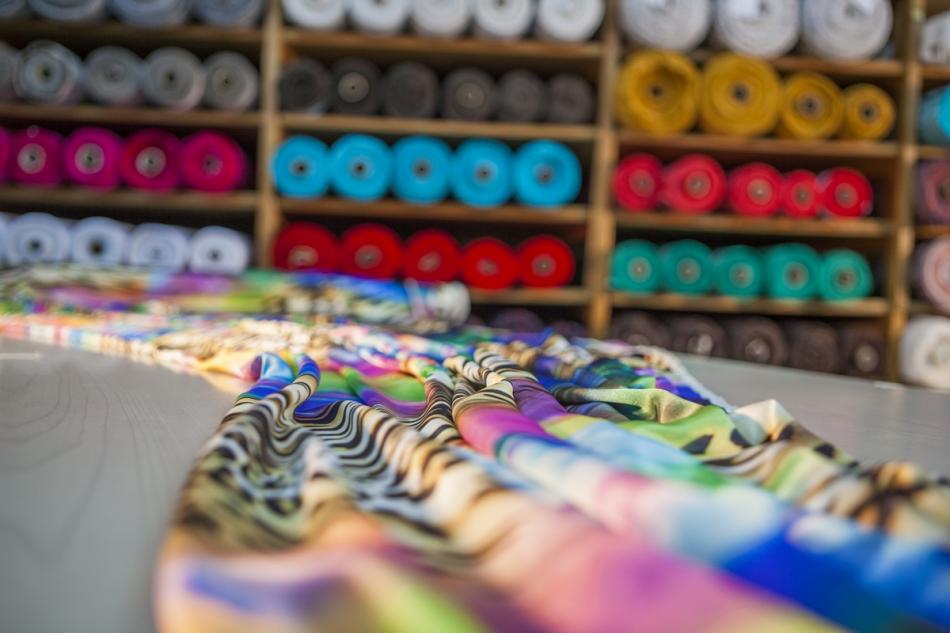 Creativity, innovation and close following of developing trends allow our products to meet the needs of even the most demanding women's fashion manufactures.
We interpret fashion trends, having in mind various target groups and thus can cater to producers ranging from young fashion all the way to classic elegant while providing the best possible price to quality rapport.
Our ranges comprise of approximately 150 articles per season in both knitted and woven qualities. The goods are sourced globally with qualities from the European Union, China, Taiwan, Korea and Turkey. Many of our qualities are developed by us , from yarn up, and thus are hard to copy quickly and benefit from reduced competition.
The range can be separated in to catagories that are as follows:
BASICS: These items run every season and can remain the same(with colour updates) for years. Examples: Viscose/Lycra, Cotton Poplin, Cotton Satin, Modal denim effect and many others.  Some of these are made locally so we are VERY flexible. This category runs without problem every season, for years, with large quantities to back it's samples or "easy" reproduction processes.
NEW TRENDS: New trends is a category of fabric that presents itself as a "new" trend and lasts a few seasons.  When this "new trend" is discovered, in the first season we may not have enough ready material to cover demand. Re production and delivery in the event we run out can take up to 8 weeks.
FLASH TRENDS: Flash trends are new items that are sure to be finished within the season. Repeats of the style in next seasons is usually with updted patters, designs and colours. Therefore items in this category are pre-ordered by us and are on a first come, first served basis. Reproduction and delivery on some of these items may reach 8 weeks.  This is the category where "New Trends" mentioned above are "born".